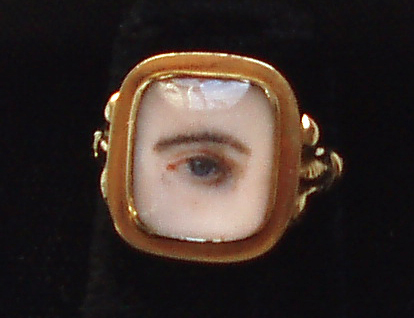 The macabre and the fashionable were often blended in the 19th century.
During the Georgian and Regency period "Eye Portraits" were all the rage. The tiny, hand painted eye was placed inside a ring or brooch and worn about by a lover. Also called "mourning jewelry" they were often the eye of a deceased loved one, though during Regency times it was popular to wear the eye of the person you were having an affair with.
What do you think? Frightening or fashionable?
www.JenniferAnnCoffeen.com