I love a good mystery and I love museums almost as much. In The Taming of the Thief, the hunt for the Fortunate Buddha continues to New York with Max's cousin Pietr tracking down a woman named Sophie Kingston, an art history specialist at a museum. What he discovers is a fantastic romance and mystery. This couple will need all their resources to survive the deadly danger hunting them.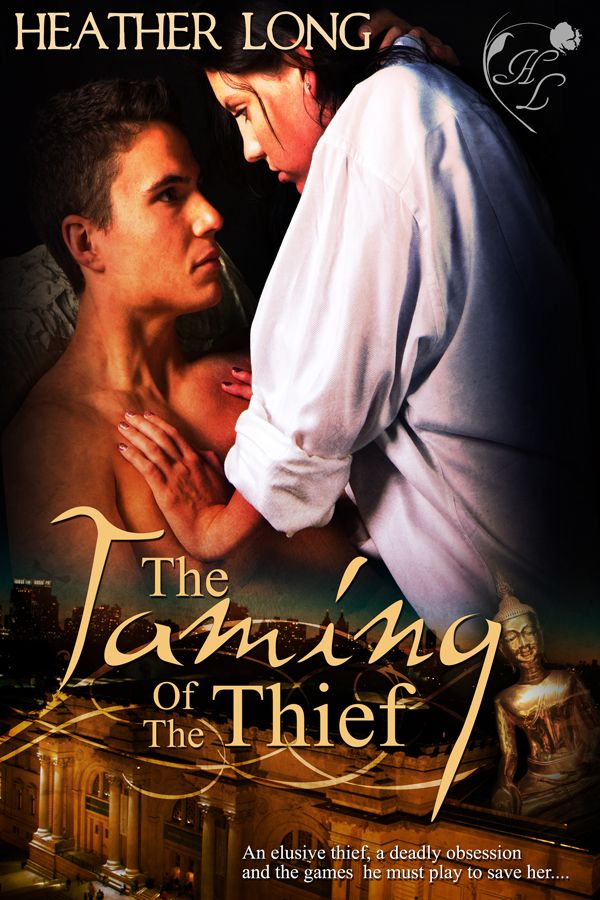 One Treasure...
Some would kill to know what Sophie Kingston knows. Rich and powerful people will do anything to possess the secret, but not even Sophie realizes how much danger she is in—or how far they will go to hunt her down and take it from her. But when she sees a murder no one can prove, the threats to her life keep coming.
One Hunt…
Billionaire Pietr Sauvage is neck deep in the hunt for The Fortunate Buddha when a lead draws him to New York and thrusts him into the life of art history specialist Sophie. What began as a favor turns into a desperate need to protect the sexy curator from the dark web of deception threatening to pull her under.
Too Many Thieves…
Lost in the shadow of intrigue and danger, Sophie must learn to trust Pietr, a man with an agenda, a man she can't help but desire, before the ruthless thieves steal their only chance. Raising the stakes heightens the attraction…
Read the
first chapter
.
Read and Win
After you check out the first chapter, tell me one thing that happens in it in a comment and be entered to win a PDF copy of The Taming of the Thief. Winners will be drawn Monday.

About Heather

Heather Long lives in Texas with her family and their menagerie of animals. As a child, Heather skipped picture books and enjoyed the Harlequin romance novels by Penny Jordan and Nora Roberts that her grandmother read to her. Heather believes that laughter is as important to life as breathing and that the Easter Bunny, the Tooth Fairy and Santa Claus are very real. In the meanwhile, she is hard at work on her next novel.