Hi everyone! I'm so excited to join the Goddess Fish Party for June with the new print release of my historical Western romance,
Dragon & Hawk from Champagne Books!
It's the hot, dry, dusty Arizona Territory not long after the gunfight at the OK Corral. Evan Jones, immigrant miner from Wales, is desperate to go back to a land of flowing water, trees, and green grass--by any means. But robbing stagecoaches isn't as easy as it sounds...Evan and his two brothers are forced back to dangerous mining work just in time to be caught in a disastrous cave-in. When a mysterious Mexican-Native healer called The Señora enters their lives, Evan isn't sure what to make of a woman who befriends Apaches, dresses in pants, and rides astride like a man.
Reyna Montoya Svenson is a widowed accomplished
curandera
, a Mexican healer who uses herbs and a bit of mysticism to treat her patients. When a cave-in at the copper mine in Bisbee requires her skills, she doesn't hesitate to help. But she never counted on meeting a handsome man from a land completely different from anything she's known. When she realizes Evan's totem, his Native spirit guide, is a Red Dragon, she's unnerved. Dragón is the mortal enemy to her own totem, Hawk. And when Evan scorches her pride with rude language and nasty comments, she takes flight to avoid acknowledging the fact she's fallen in love with a man who cannot respect her.
Evan soon comes to regret his outburst and embarks on a journey to find the woman he knows only as The Señora, leading to many adventures and earning him the hatred of vicious outlaw, Frank Howe--whose vengeance affects them all...
I'll be posting an excerpt next but first I'd like to know how much everyone knows about Wales and famous Welshmen.
Comment on this post with the name of a Welsh entertainer knighted by Queen Elizabeth
and I will draw one person's name for a free PDF of
Dragon & Hawk
at 7 pm Pacific Time. Don't worry: I'll have other prizes to give away on other posts too!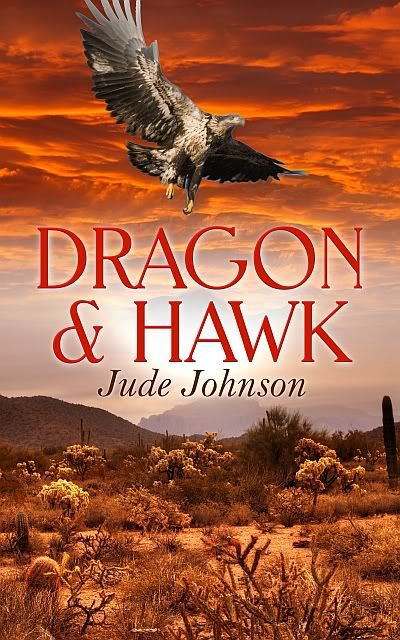 Author, Dragon & Hawk
My profiles:
Facebook
Blogger
Blogger