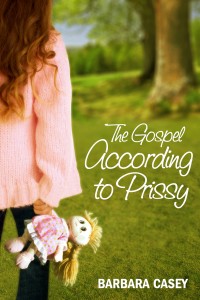 I have just received notice that my latest novel written for adults,THE GOSPEL ACCORDING TO PRISSY, has won the IPPY Award for "Best Book in Regional Fiction." This is especially good news since it is the second IPPY I have received, the first awarded a few years ago for my novel, SHYLA'S INITIATIVE, for "Best Paranormal Romance."
Launched in 1996, the "IPPY" Awards were conceived as a broad-based, unaffiliated awards program open to all members of the independent publishing industry, and are open to authors and publishers worldwide who produce books written in English and intended for the North American market. Now in its seventeenth year, the Independent Publisher Book Awards are presented annually to honor the year's best independently published titles.
As in all of my novels, THE GOSPEL ACCORDING TO PRISSY deals with several themes driven by strong characters. Spousal abuse, teenage crime, women's prisons, our military veterans trying to get acclimated back into society, and children who are born "special"—either physically or mentally. Prissy is one such child, born with the "gift of prophecy," and the ability to apply that gift to whatever problems she is confronted with. Prissy was first conceived in my imagination from a beautiful oil painting of a little girl I discovered in an art museum in Madrid, Spain. She was kneeling in the grass examining something fascinating–a bug, a pretty flower, a shiny rock. What I most noticed, though, was the look of rapture and total wonderment on her face–a look that expresses something that only an innocent child can experience. My heart was touched deeply by her. If you get a chance to read THE GOSPEL ACCORDING TO PRISSY, I hope your heart will be touched as well.
Barbara